a Bio-Diversity Products web site
Nest Boxes for
North American Kestrels
Once known as the Sparrow Hawk, the kestrel is our smallest falcon. It eats a wide variety of insects, rodents, reptiles and small birds, including crop-damaging finches, Starlings and their young. The Kestrel's presence can discourage these "pest" species from nesting, thereby reducing your crop loss.

Attract kestrels with one of these nest box models. Both measure 9.25 inches wide by 16 inches tall by 9.25 inches deep. Entrance measures 3 inches in diameter. A clean-out door, interior perch, ventillation and drainage are all included in the design. Wood shavings are provided with each order as are complete installation instructions.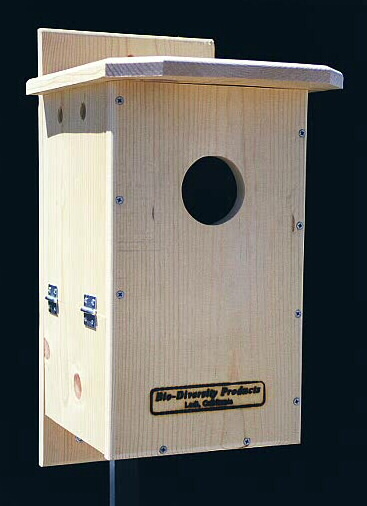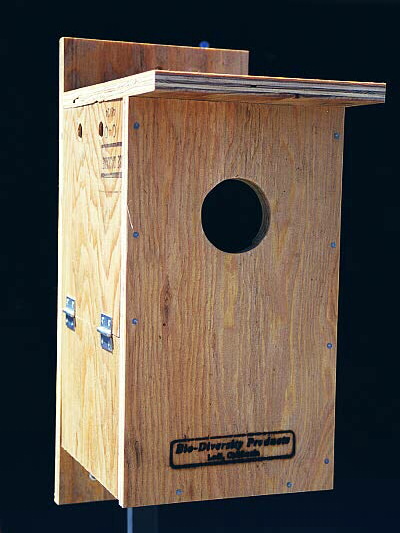 Kestrel nest box made from pine shown on left above. Construction from 3/4 in. treated plywood shown in center. Installed kestrel nest box in a vineyard in Lodi, CA. shown on right.

Price:
Regular Kestrel box from 3/4 in. treated plywood (center)... $38 each
Deluxe Kestrel box from pine(left).......................... $41 each
---